Welcome to Paul Metcalfe.tv

Paul Metcalfe is a Freelance TV Presenter with 7 years and over 1800 hours TV experience. Hosting shows for Sky TV. he's been involved with Shopping TV & live interactive programmes. he has had experience in live studio, open talkback, autocue, OB & location shoots (pieces to camera with and without autocue) Paul has presented on the Worlds Leading Shopping Channel QVC. & is making his name as a voice over artist.
He is currently the Voice of many Shopping Centres, Radio & TV adverts.

Paul is honoured hold the title of being one on of only 4 presenters connected with the world famous brand, Family Fortunes. "Family Fortunes Live" Visited 16 Cities around the UK where Paul hosted 3 shows a day. It was the biggest live tour of a TV game show to date.

When he's not on TV or radio he hosts live events. Clients include Mini Cooper,Capital & Regional, Nintendo, EA Games, Muller, Reckitt Benckiser, Mc Cain, M&S, Waitrose, Hamleys, Harrods and EDF where he was involved with the launch on the 2012 Olympics.
Paul started his career working behind the scenes in TV for Granada TV in Manchester working as a runner for ITV2 Soap Fever.
He quickly moved up to a researcher for Granada Satellite writing, co producing and editing for life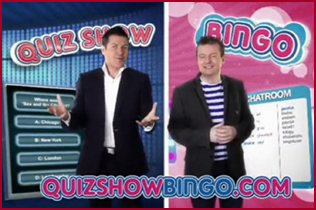 style programmes on Granada Breeze.
He also worked behind the scenes for Disney Channel & CBBC on Play house Disney, Studio Disney Blue Peter & Smart.
In 2009 Paul was selected to be a free lance presenter for the BBC, involved in training and development.
Paul is always looking for his next challenge and new opportunities.